17 Pictures That Show Just How Dad Tim Kaine Really Is
1.

When his first reaction to meeting Queen Elizabeth was two big thumbs ups.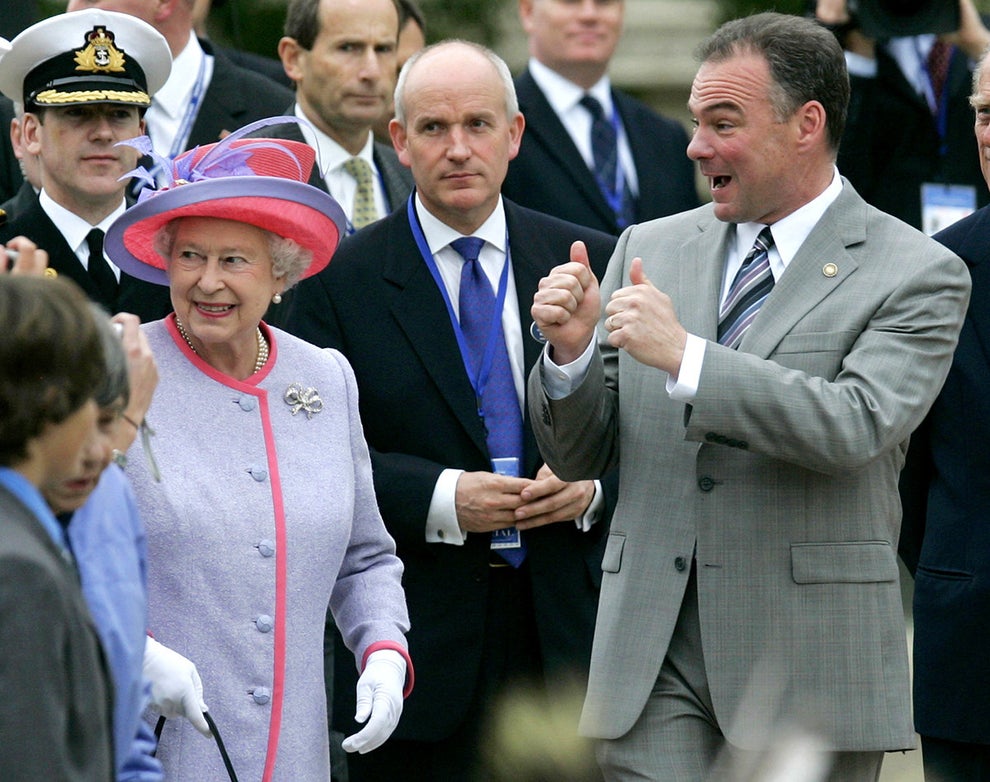 Jason Reed / Reuters
Britain's Queen Elizabeth II greets supporters as she arrives with Virginia Governor Tim Kaine at the State Capitol Building in Richmond, Virginia, on May 3, 2007. The trip was the Queen's first visit to the United States in 16 years.
2.

When he strolls to the Senate floor and doesn't care who sees.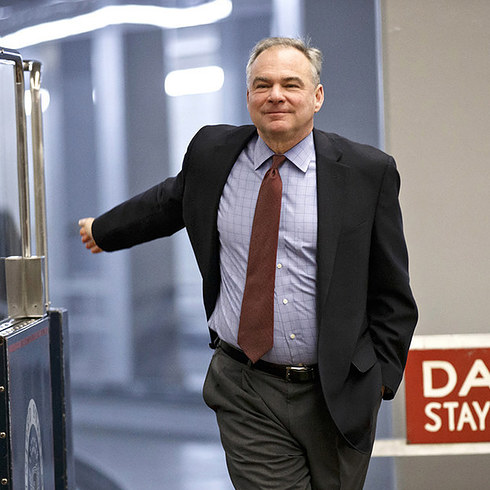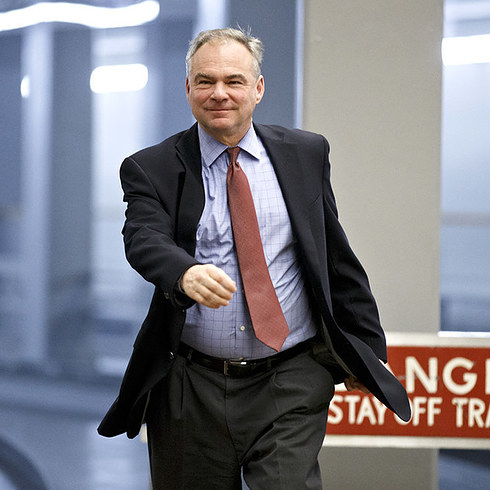 Sen. Tim Kaine rushes to the Senate floor for a roll call vote as the Republican-controlled Senate moves ahead on a bill to construct the Keystone XL pipeline despite President Barack Obama's veto threat, at the Capitol in Washington on January 12, 2015.
3.

When he doesn't even try to hide his excitement over meeting a U.S. president.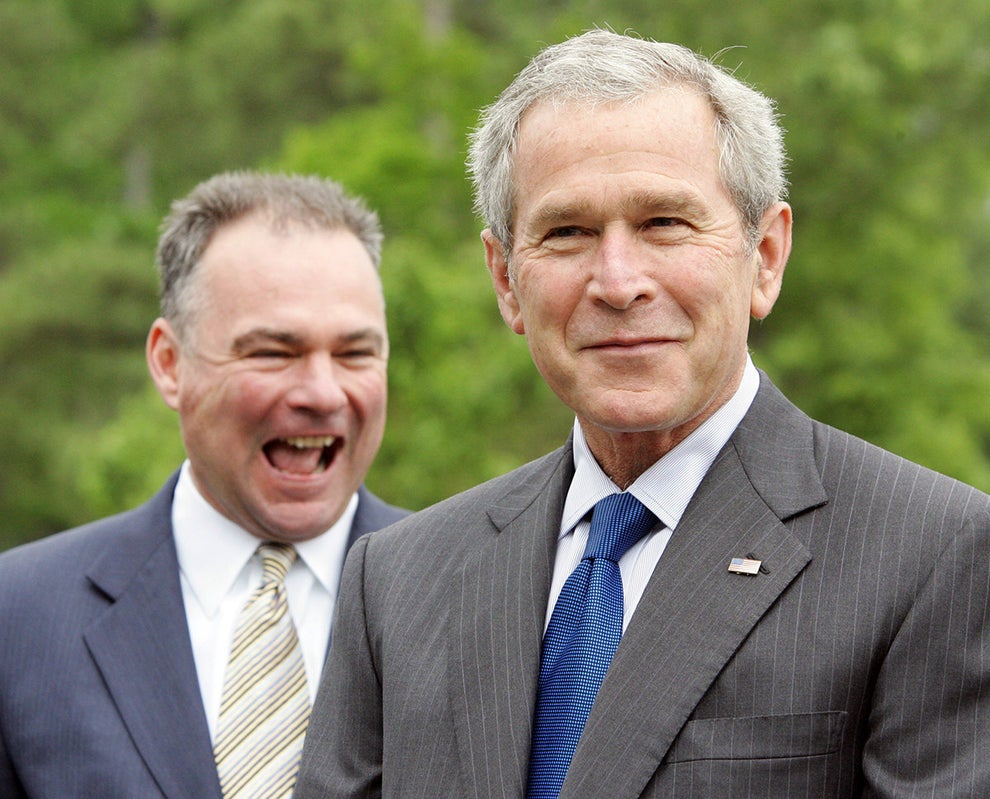 Newport News Daily Press / Getty Images
Tim Kaine laughs at a remark by President George W. Bush about his wife's needle work, while visiting the Jamestown Settlement in Jamestown, Virginia, on May 13, 2007.
4.

Like, at all.
Jim Young / Reuters
Then senator Barack Obama and governor Tim Kaine at a campaign event in Chester, Virginia, on August 21, 2008.
5.

Not even a bit.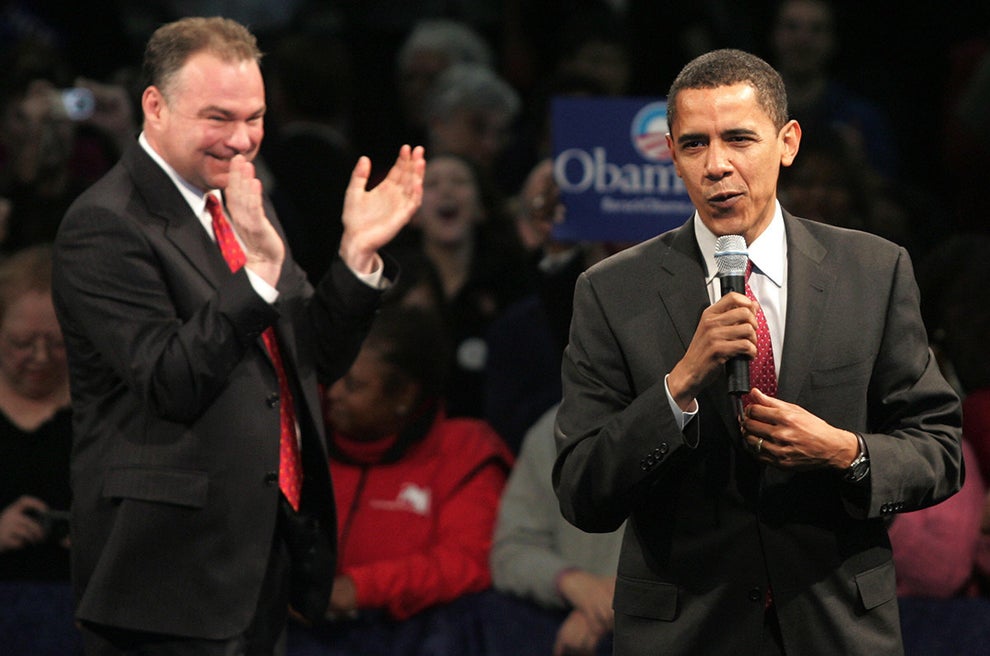 Saul Loeb / AFP / Getty Images
Then Democratic presidential hopeful Illinois Senator Barack Obama speaks beside Tim Kaine during a rally at TC Williams High School in Alexandria, Virginia, on February 10, 2008.
6.

Or Stephen Colbert either.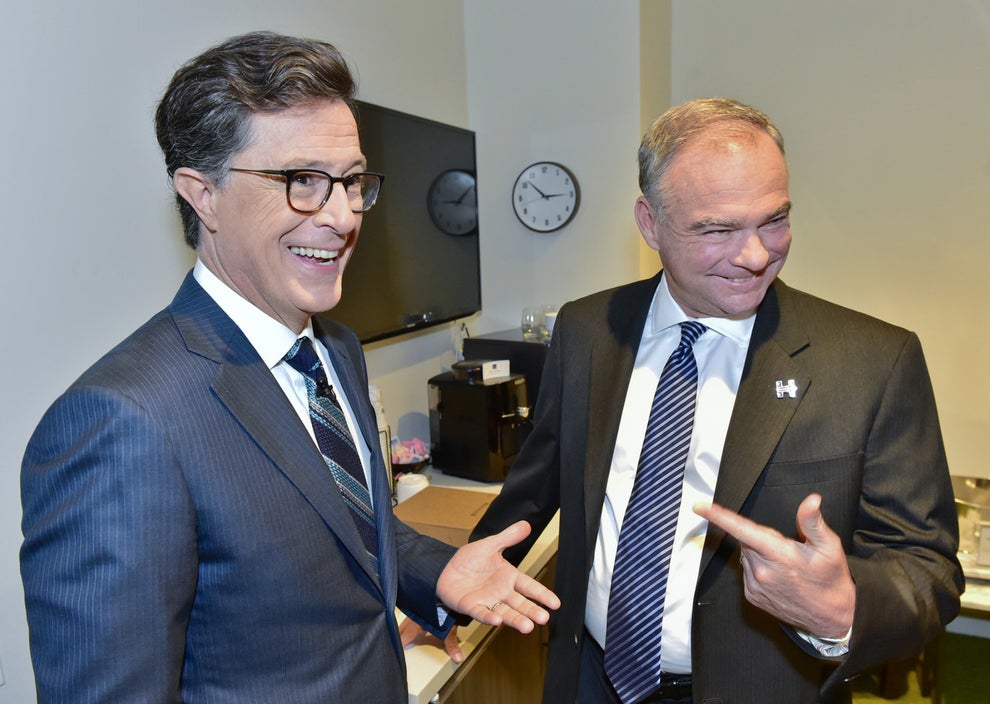 Cbs Photo Archive / Getty Images
Stephen Colbert with Tim Kaine on August 25, 2016.
7.

Have you ever seen a happier man unveil a painting of himself?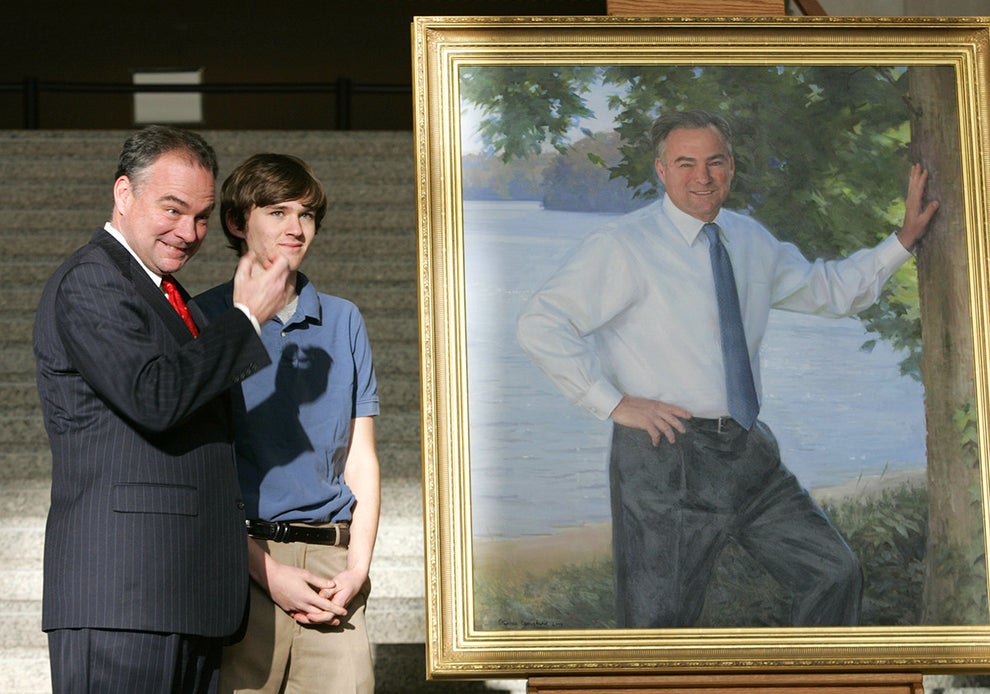 Steve Helber / AP
Gov. Tim Kaine looks over his portrait with his son, Woody, during an unveiling ceremony in Richmond, Virginia, on January 5th, 2010.
8.

Or more excited to brunch with the crew?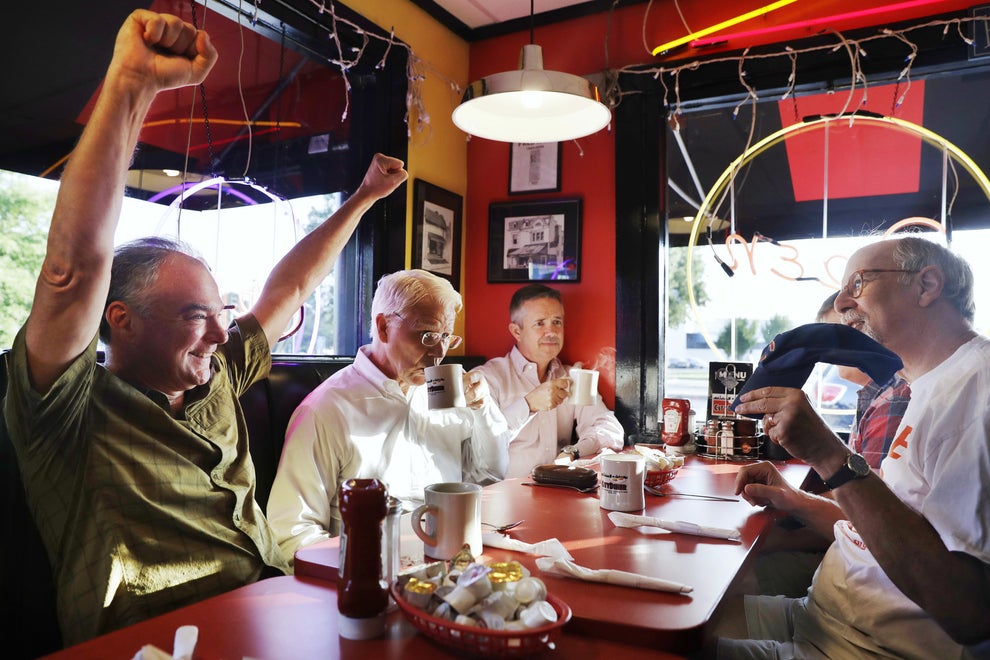 Jacquelyn Martin / AP
Tim Kaine cheers while talking about sports over breakfast with friends at City Diner in Richmond, Virginia, on July 26, 2016.
9.

There's the time he could barely contain himself on Meet The Press.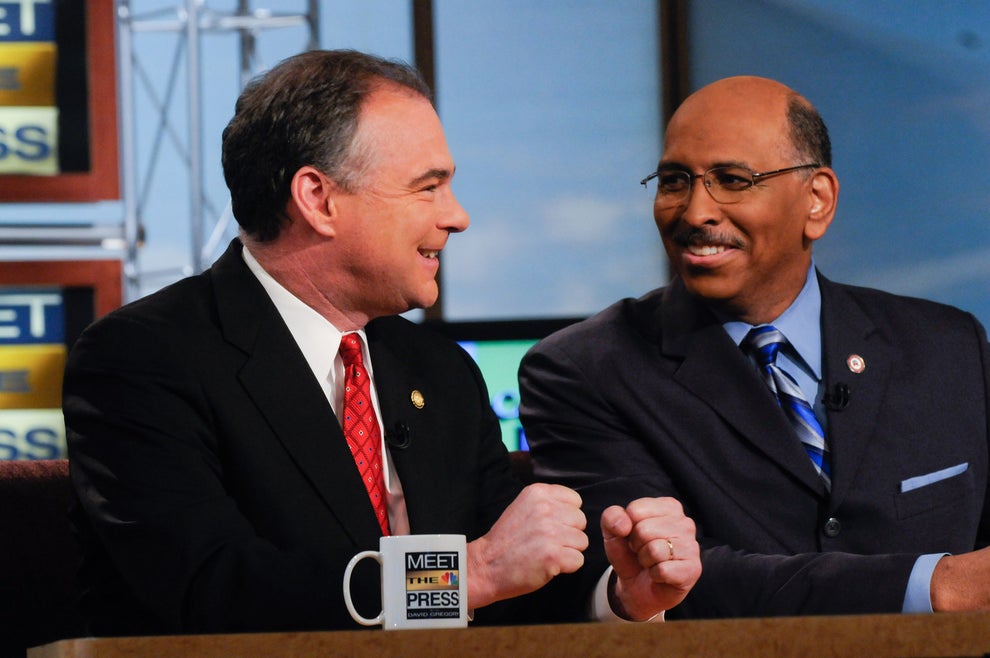 Nbc Newswire / Getty Images
Tim Kaine and Michael Steele, Chairman of the Republican National Committee, speak with NBC's Meet the Press moderator David Gregory on May 17, 2009.
10.

And when he was genuinely intrigued by how abnormally large those scissors were.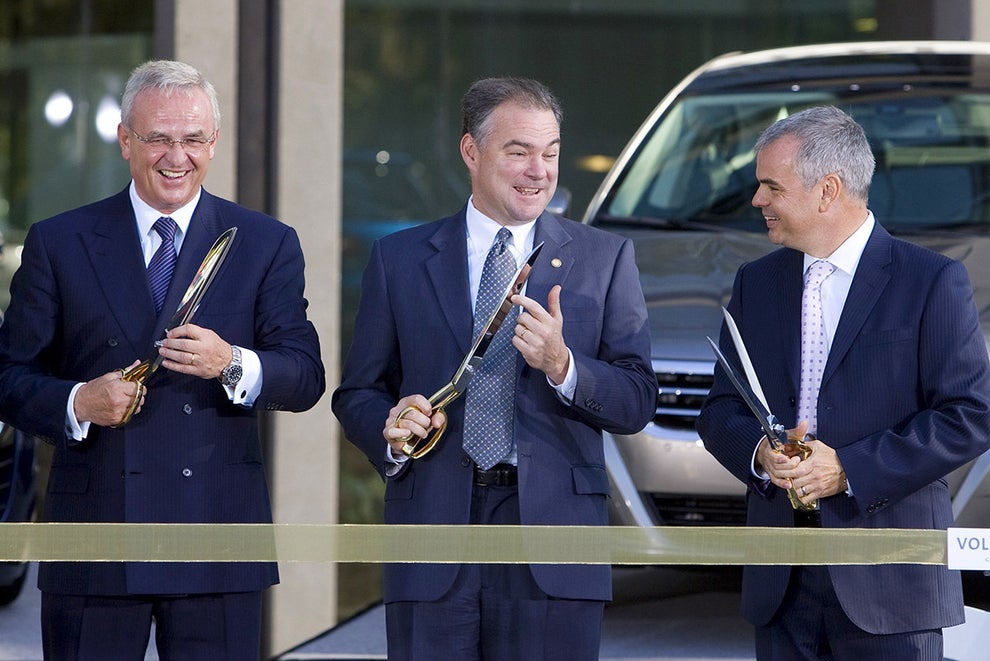 Larry Downing / Reuters
Tim Kaine is joined by Volkswagen Chairman of the Board of Management Group Dr. Martin Winterkorn (left) and Volkswagen President and CEO of Volkswagen Group of America Stefan Jacoby (right), as they cut the ribbon to officially open the U.S. headquarters building of Volkswagen Group of America in Herndon, Virginia, on September 18, 2008.
11.

When he assumes the universal "dad stance" for checking texts.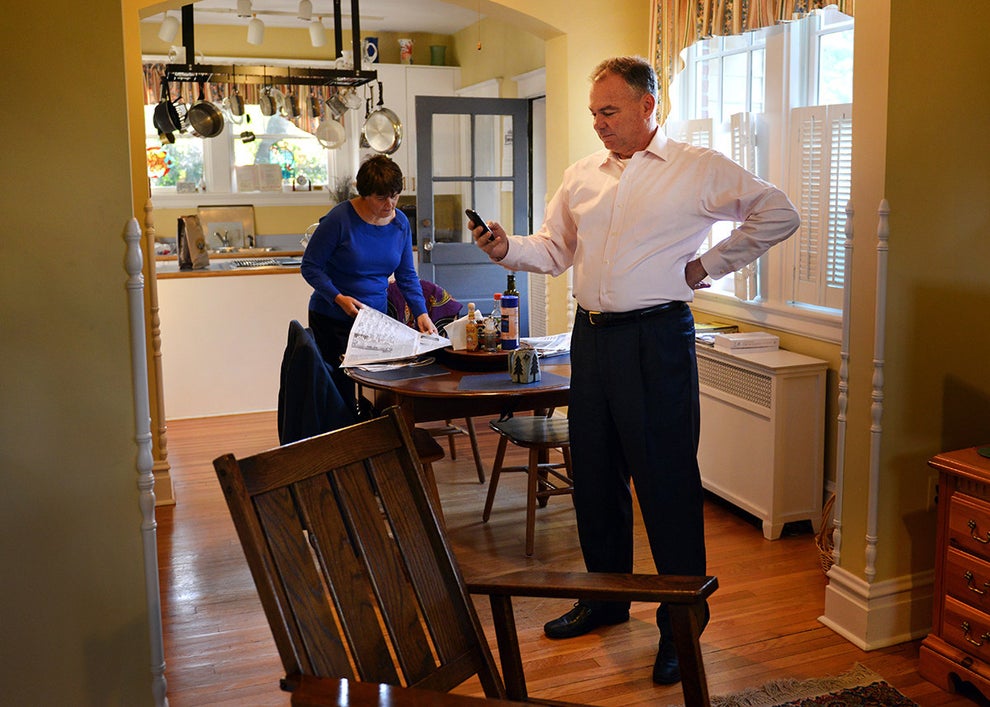 The Washington Post / Getty Images
Before heading to church, Tim Kaine, checks his phone while his wife, Anne Holton, sifts through a newspaper at their Richmond, Virginia, home on September 30, 2012.
12.

And despite a successful career in politics, he can't seem to let go of his first love — jammin' with the boys.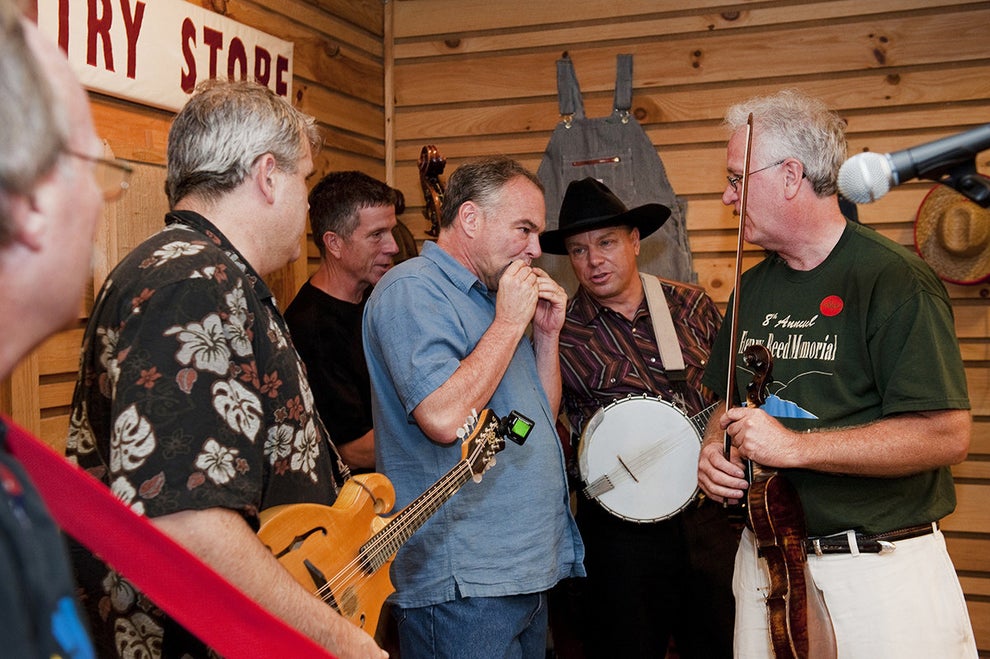 Douglas Graham / CQ-Roll Call,Inc.
Tim Kaine plays harmonica for a packed house at the Floyd Country Store in Floyd, Virginia, on August 10, 2012.
13.

And like most musically inclined dads, he's most himself on stage.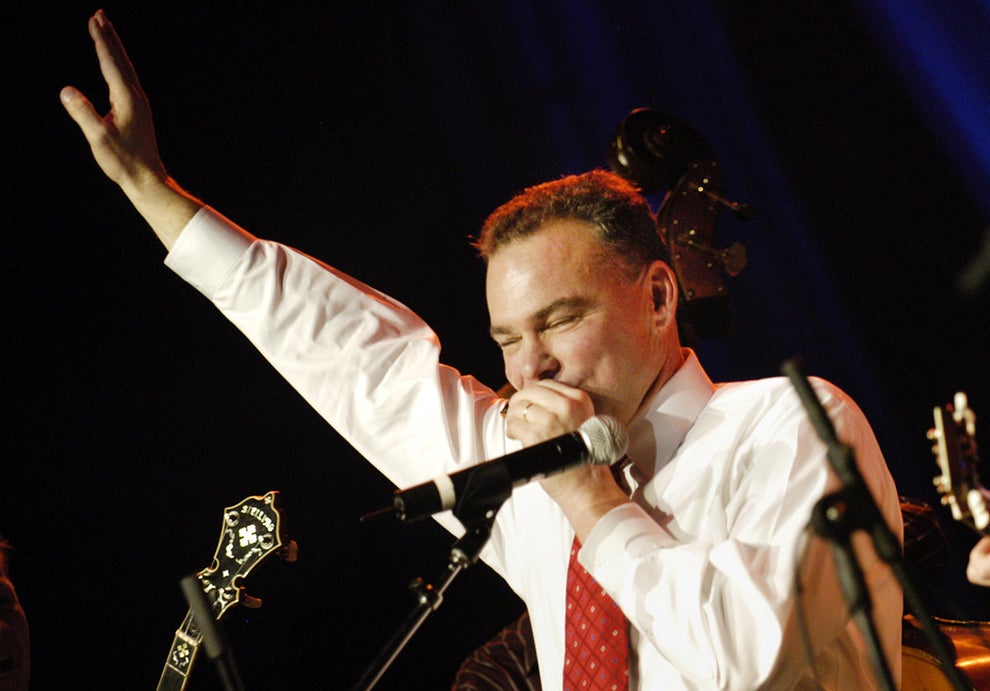 The Washington Post / Getty Images
Tim Kaine plays the harmonica with his favorite band "No Speed Limit" at his pre inaugural concert at the College of William and Mary on January 14, 2006.
14.

Any stage, really.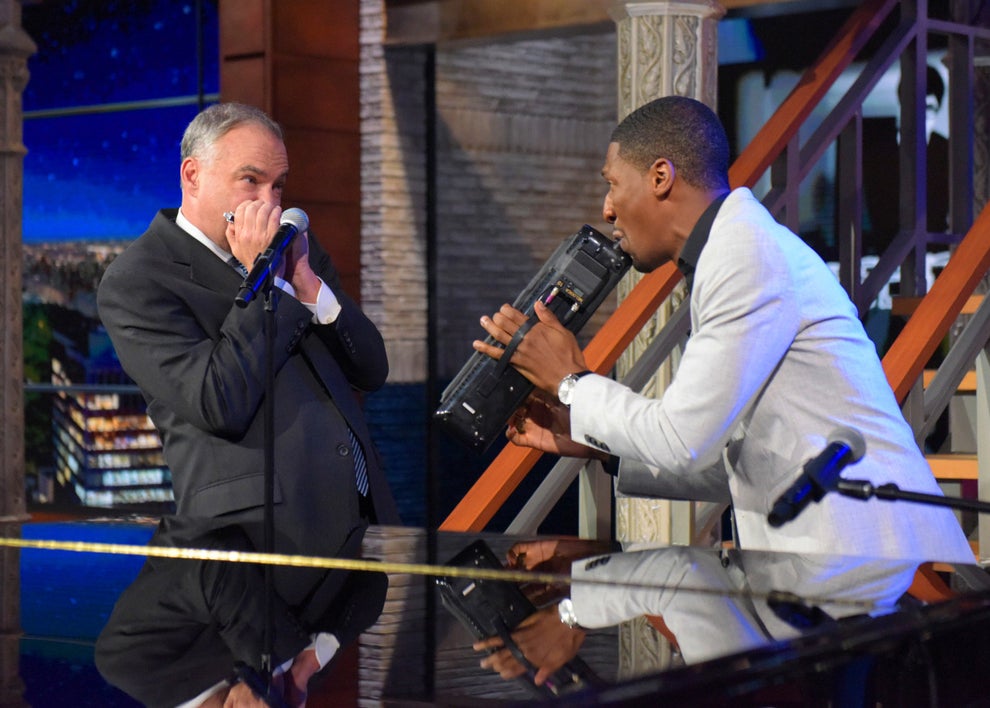 Cbs Photo Archive / Getty Images
Tim Kaine joins John Baptiste on the set of The Late Show With Stephen Colbert, on August 25, 2015.
15.

Or any Buffalo Wild Wings, for that matter.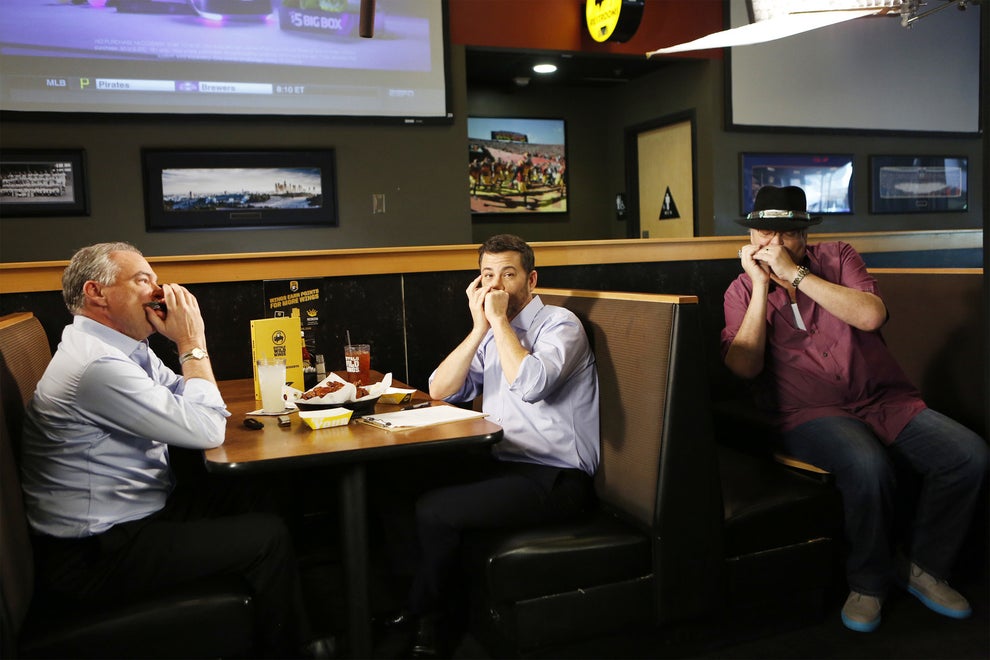 Randy Holmes / Getty Images
Tim Kaine challenges Jimmy Kimmel to an harmonica battle while filming an episode of Jimmy Kimmel Live on September 20, 2016. John Popper of Blue Travel joins in the fun.
16.

Which begs the question: Is there an all-star White House band in the works?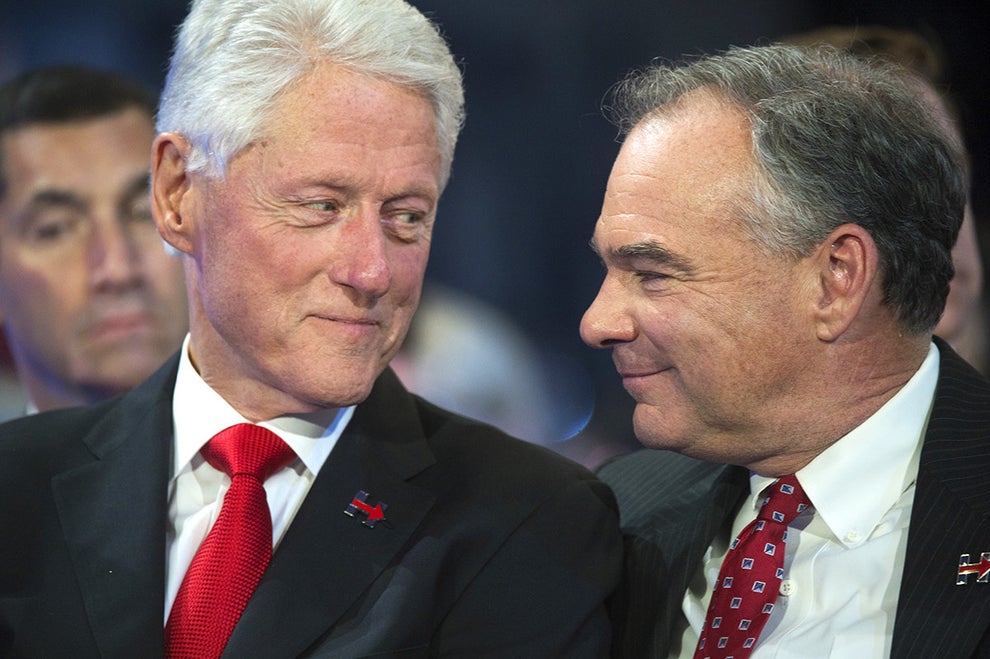 Tom Williams / CQ-Roll Call,Inc.
Bill Clinton has a moment with Tim Kaine on the floor of the final night of the Democratic National Convention, July 28, 2016.
17.

It's possible that Tim Kaine could be the most dad VP in American history.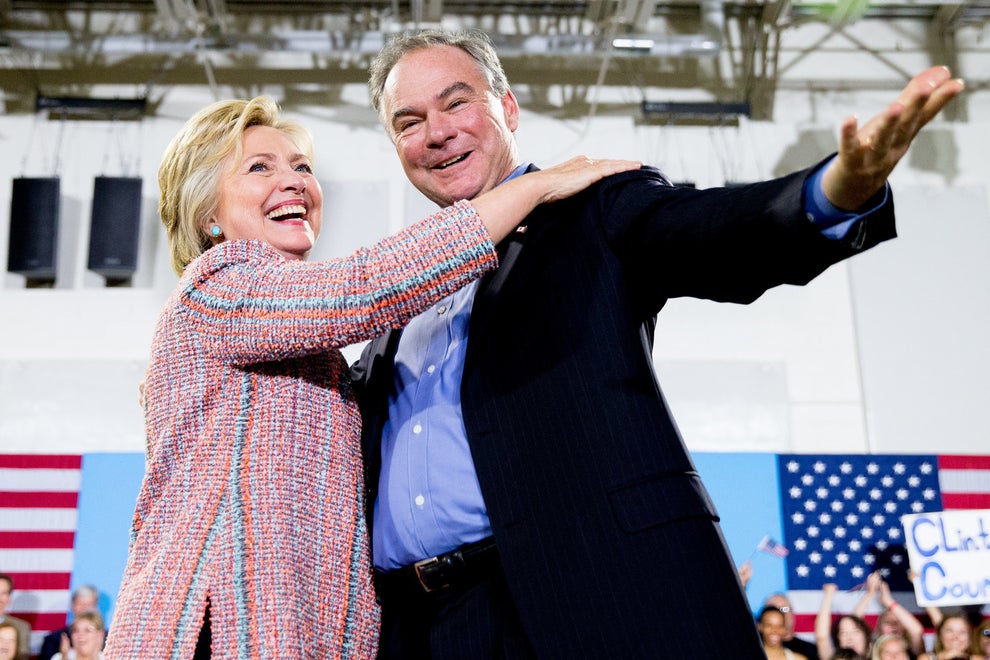 Andrew Harnik / AP
Democratic presidential candidate Hillary Clinton, accompanied by Tim Kaine, speaks at a rally at Northern Virginia Community College in Annandale, Virginia on July 14, 2016.