17 Of The Prettiest Hair Trends We Saw This Year Jenny Chang / BuzzFeed
1.

Hidden rainbows made their Instagram debut and people were obsessed. 2.

Oil slick hair was perfect for brunettes who wanted something a little *different*.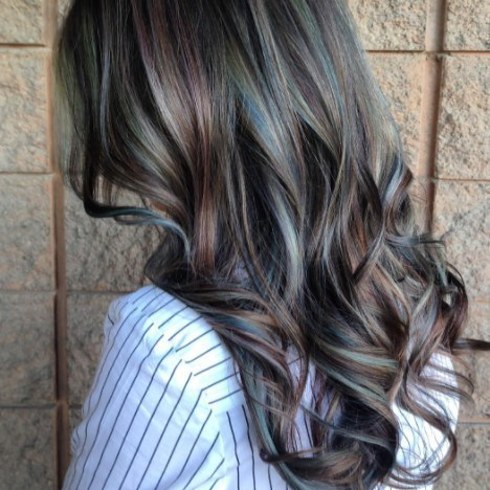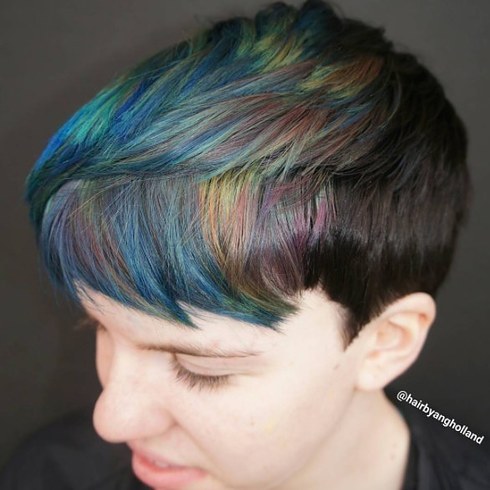 Don't want to bleach your hair completely to get the rainbow look? Then meet your match.
3.

And then there was ~sun bun~, a new tie-dye technique developed by hairstylist Harriet Muldoon. 4.

Metallic hair was major in 2016, especially after Guy Tang launched his metallic hair dye line. 5.

Subtle rose-mauve hair was a fall favorite. Stylist Hannah Edelman mixed colorful hues with warm browns to achieve this gorgeous color.
6.

Holographic hair was beautiful and psychedelic all at once. 7.

Colorful undercuts were like hidden works of hair art. 8.

Hair marbling has been around for a while, but in 2016 we've seen more of it with gorgeous colorful tones. 9.

Half-and-half hair for the people who can't make up their minds.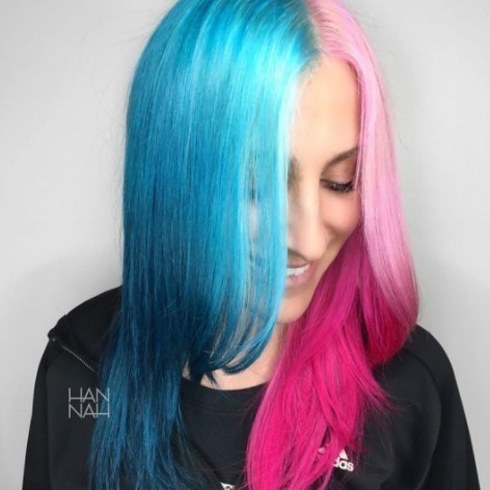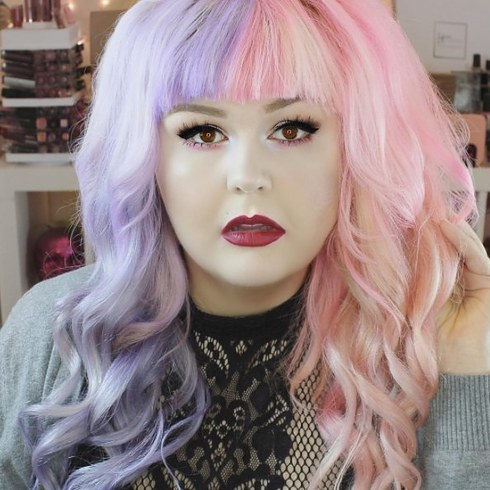 10.

Watermelon-inspired hair came out of nowhere to make our Instagram feeds feel like summer year-round. 11.

While straight up rainbow hair still stunned.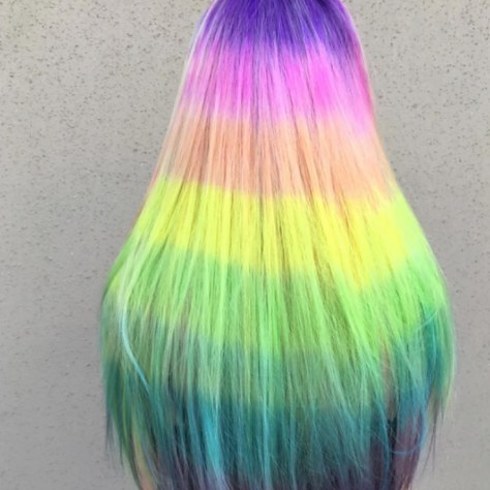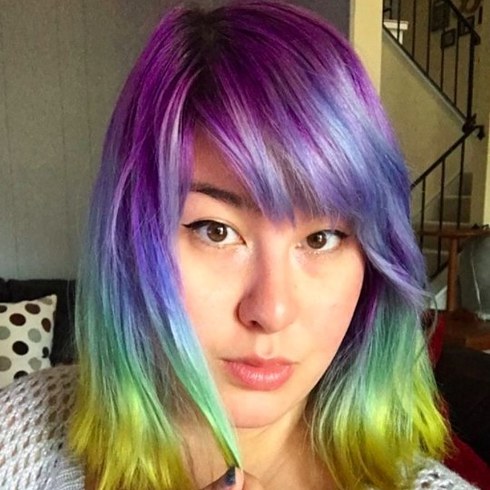 12.

The balayage technique was still very present in 2016, but this time we saw a little more color and a little less blonde ombré. 13.

Dusty rose hair, a favorite amongst celebs like Hailey Baldwin and Hilary Duff, slayed on basically everyone.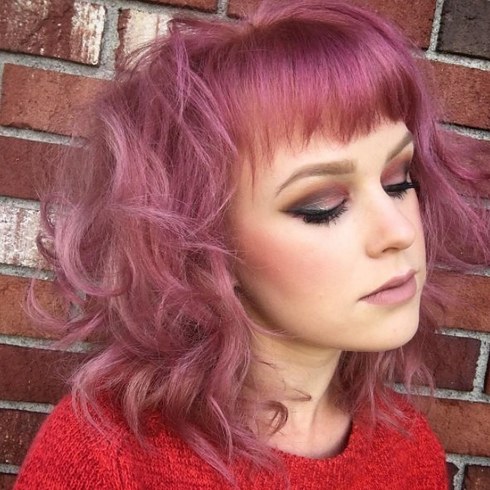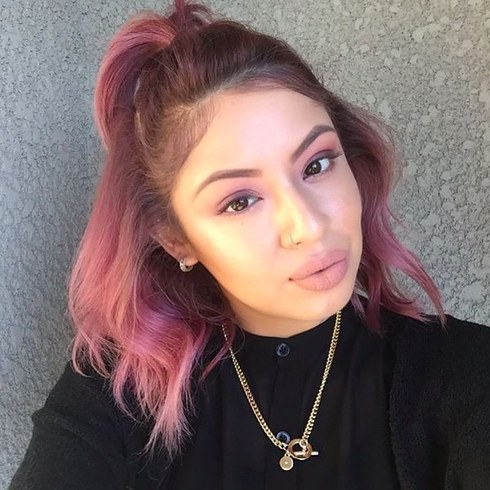 14.

And neons made a much-needed comeback. 15.

We learned about stunning *unicorn curls*. See more beautiful photos from Amina Mucciolo's hashtag here.
16.

And peach-colored hair was everywhere this year. 17.

People dyed their hair Rose Quartz and Serenity (Pantone colors of the year), and the results were magical. Here's hoping 2017 is just as colorful!